We can make a difference in the life of needy children
Around the world, there are many well-known charitable organisations but few can pride themselves in working to achieve the ideals we advocate: love of humanity, help to the deprived, generosity and fraternity.
One of our basic principles is that all Council members serve in an unpaid volunteer capacity, covering expenses personally. Therefore all donations go to the children.
Bio of little Donald Dove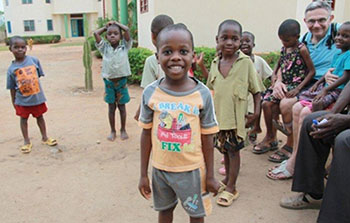 His mother died the day he was born in Lome.
His father, a 40-year-old farmer, had a tough time taking care of Donald who at the age of 19 months still didn't walk. This forced the father to carry him on his back to the fields, which diminished his ability to work. The father had no one who could help him, and could not care for Donald.
This is why the village chief has requested that SPES to take Donald into its care.
Since then, Donald has made tremendous progress at SPES Kpalimé. He started to smile a few months after his admission, and is doing well, and in class, is a good student. He is currently sponsored by a young man in Istanbul.
Bio of Martha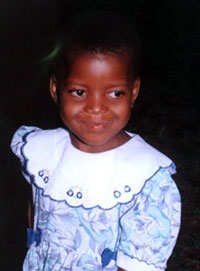 Martha is one of the first children, who has been under the care of SPES since the age of five years and is now a teen , on her way to soon becoming autonomous and living eventually by her own means. She is a great example of the goals and accomplishments of SPES.
Born in March 1998 she was taken in charge by SPES at the age of five. Her mother was deaf and dumb and her father was not known. She and her brother, who was born in the year 2000, were first brought up by their poor grand- mother until upon request of nuns SPES took charge of them in 2001.
Martha went to primary school, and although her grades were never very good, this improved considerably last year, when at the age of 16, she was accepted as an intern to receive culinary training in an Hotel in Kpalime. She will need pots and pans and cooking utensils.